Laboratory Glassware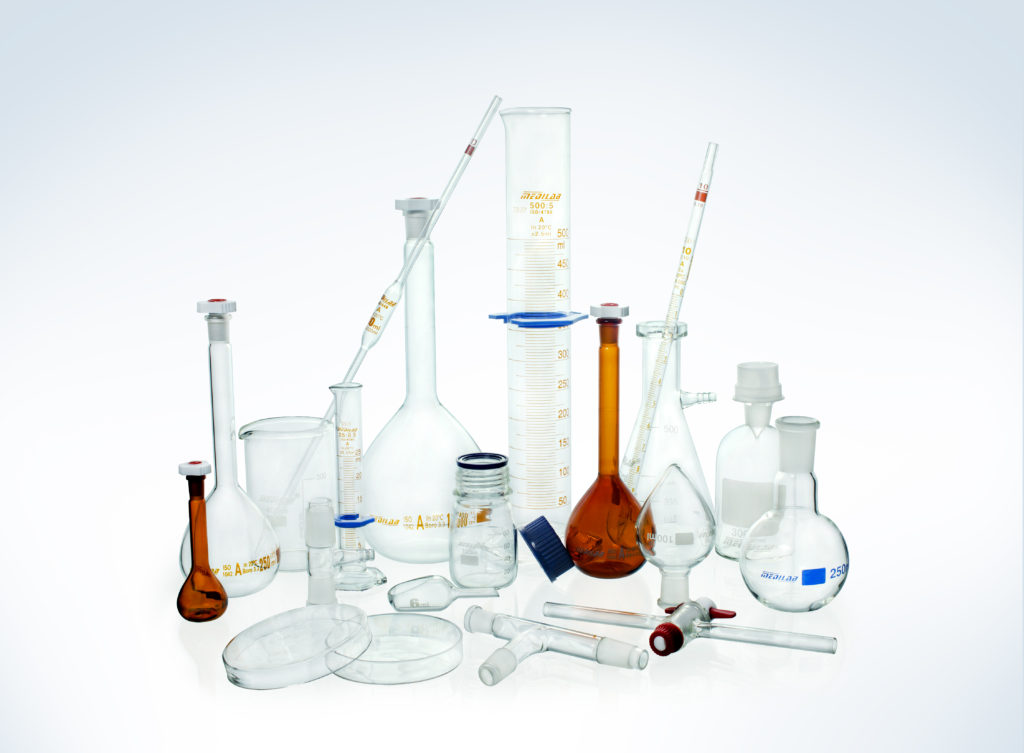 Laboratory Glassware is the most common requirement for any laboratory considering its wide area of applications. Also, commonly known as Chemistry Glassware, it is used for carrying out several scientific experiments, filtration, distillation, storage of chemicals or specimens, measurements etc.
MEDILAB specializes in the manufacturing of Laboratory Glassware from high-grade borosilicate 3.3 glass in compliance with the International Standards. 
Our Volumetric Glassware is manufactured and calibrated as per ISO/ DIN/ USP Standards in an In-house Calibration Lab, ensuring precise Class A accuracy.
We also undertake customized manufacturing of Laboratory Glasswares, as per customer's specifications and requirements.
Showing 1–12 of 189 results