Organic Chemistry Set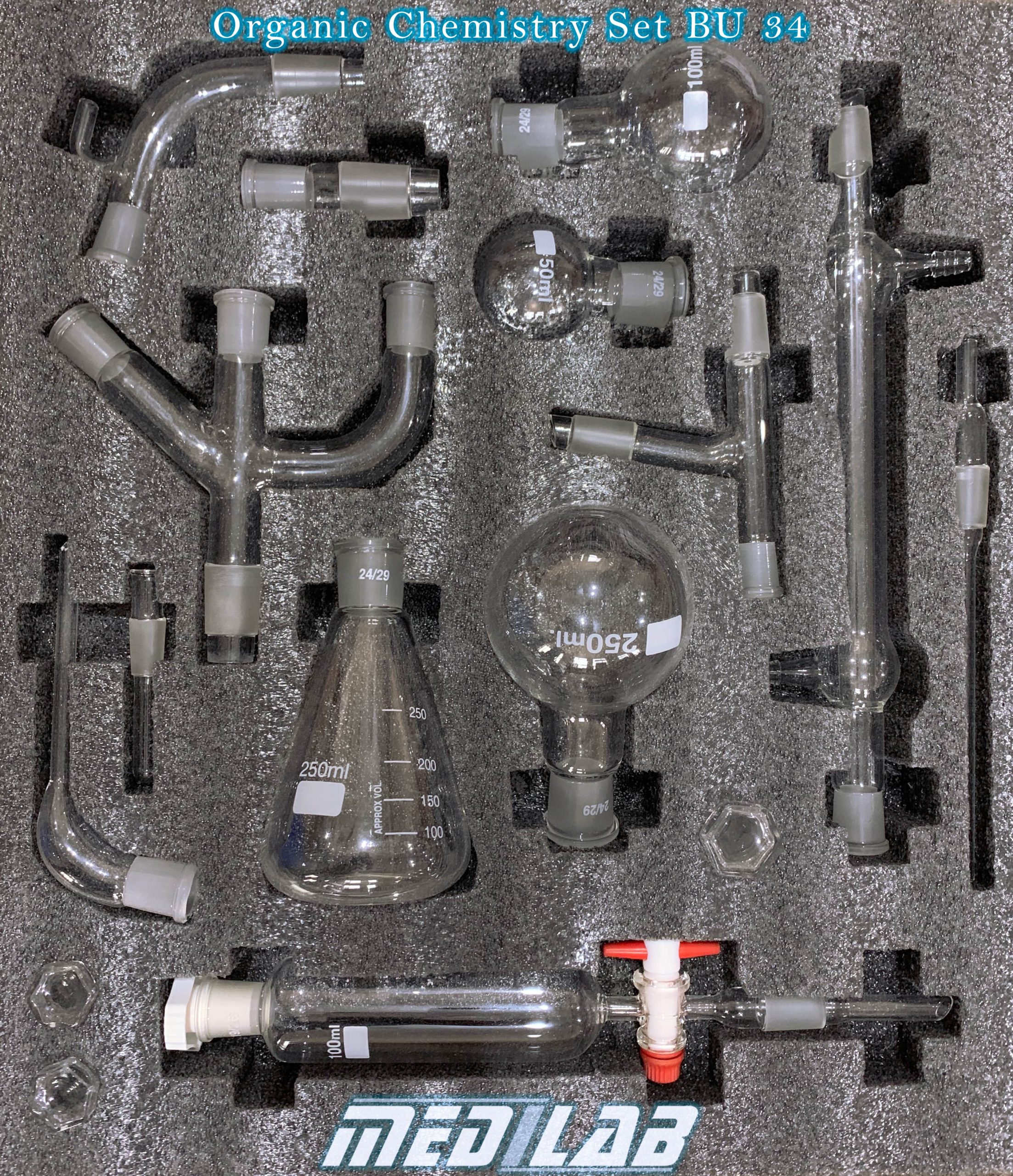 MEDILAB offers 3 different types of Organic Chemistry Sets, packed in a Laser-cut poly foam Sheet Packaging.
All components are manufactured from high-grade Borosilicate Glass 3.3 low expansion. Each glassware component is manufactured to precision, which matches with the ground joints of other components in the kit.
Showing all 3 results