Laboratory Plasticware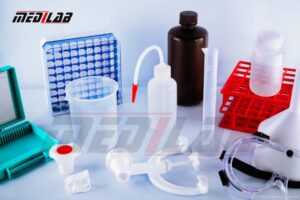 MEDILAB is a reputable company known as the best laboratory plasticware manufacturer and supplier in India.
Laboratory Plasticware majorly finds its role in the laboratories for material handling, storage, measurements, washing, pouring, stacking, due to its more robust usability.
Plastic Labware is more durable, light-weight, economical, and is also compatible with common laboratory chemicals.
MEDILAB offers a wide range of plastic labware to choose from including Beakers, Bottles, Flasks, Funnels, Dishes, Racks, Stands, Vials, Clamps, and much more.
Showing 1–50 of 153 results