Glassware Tubes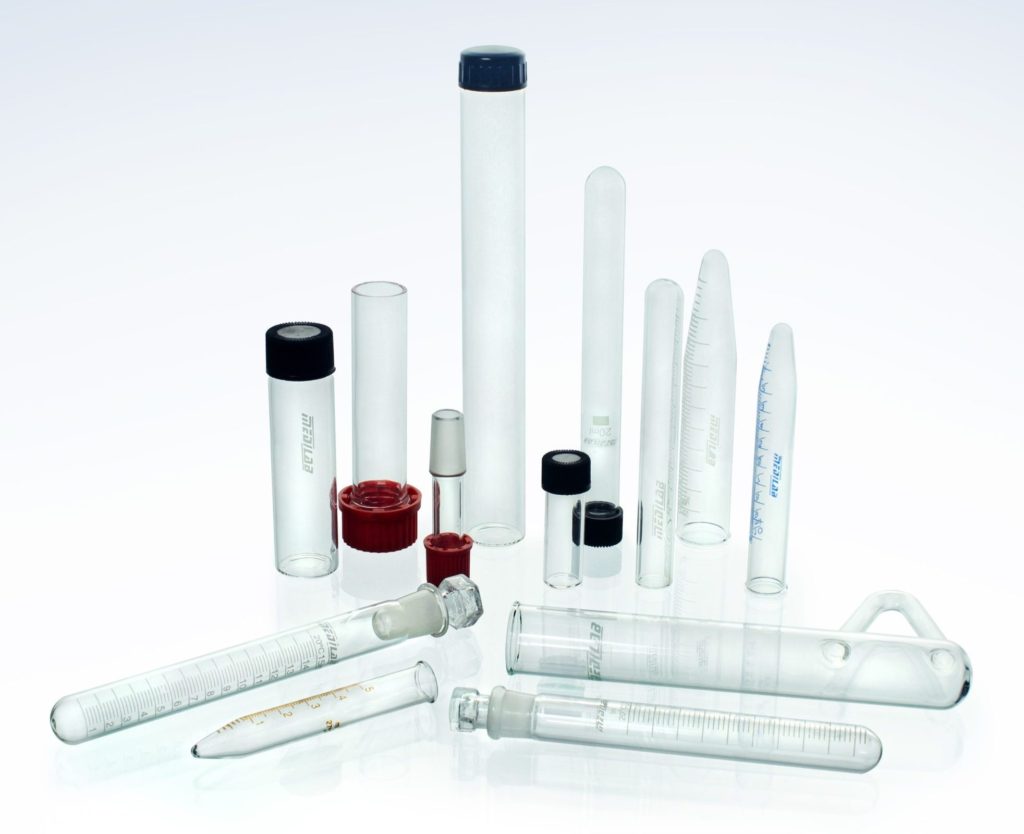 Glass Test Tubes and Vials are the most common components for any laboratory. MEDILAB's range of Glass Tubes and Vials consists of Test Tubes, Culture Tubes, Centrifuge Tubes, Test Tubes with screw cap, screw threads, Vials etc.. All these components are offered in a variety of types and volume.
Manufactured from Clear Borosilicate 3.3 Glass, makes them resistant to chemical attacks, autoclavable, provides clear monitoring of the contents,
Test tubes find its use in handling of chemicals or temporarily storing of solutions, finds their application in tissue culture and blood banks. Culture Tubes/ Test Tubes with screw caps used for growing cultures. Their structure allows easy pouring of chemicals and easier to wash out.
Showing all 7 results