MEDILAB is situated in a country where scientists/researchers have always urged using the best of technology at a most definable price, India. We take pride in having our manufacturing unit in a city, Ambala, having an excellence cluster of highly skilled glassblowers and technicians which provides us with an edge, to serve our products with a better price to quality ratio.
We not only believe in customer satisfaction, but in customer delight, and to achieve this, we leave no stone unturned to ensure high-quality product delivery, excellent customer service and timely delivery of the assets.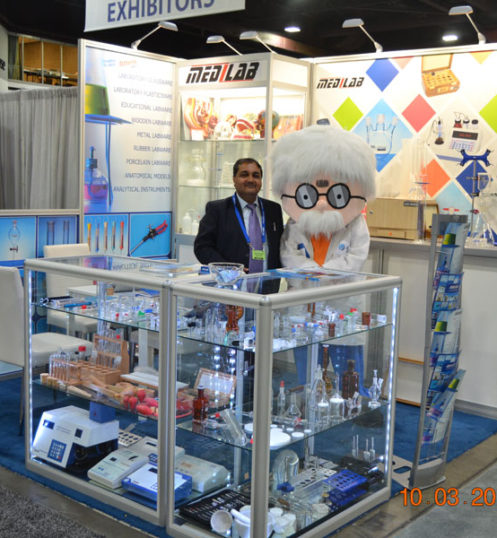 The name that we have earned in the sector of Laboratory Glassware and Scientific Instruments is a sheer result of the transparency and ethical business practice that we have been conducting since 2003. MEDILAB has been manufacturing and consistently exporting its comprehensive range of Laboratory Glassware and Scientific Labware, to more than 20 countries and growing.
MEDILAB specializes in manufacturing Laboratory Glassware like Interchangeable, Volumetric (Class A), Filtration and General Lab Glassware. It is manufactured in compliance with ISO/DIN/USP Standards and under strict quality procedures.
We at MEDILAB continuously strive to provide quality products, delivering to the expectations of our customers/users.
MEDILAB has been exporting a comprehensive range of Scientific Labware including Laboratory Glassware, Lab Plasticware, Rubberware, Porcelain Labware, Biology Models, Physics Instruments, Microscopes, Educational Labware, General Labware, Metal Labware and Accessories
MEDILAB also undertakes customised product development, Bulk Tenders and OEM Supplies.
We shall be glad to understand your laboratory requirements better, serving you to the best of our abilities.
Send us an email at [email protected] and we shall do our best to provide you with the most suitable solution, matching your requirements.