MEDILAB is a renowned Indian manufacturer of high-quality Laboratory Glassware and Lab Instruments, with over 3 decades of experience in the field. Our products are exported to over 40 countries, reflecting the trust and confidence placed in our brand.
Our manufacturing unit in Ambala, India is staffed by a team of highly skilled glassblowers and technicians, giving us a competitive edge in delivering top-quality products at an exceptional value.
At MEDILAB, we strive for customer satisfaction and aim to exceed expectations by delivering high-quality products, competitive pricing, exceptional customer service, and timely delivery.
"We are dedicated to manufacturing excellence for global markets and exclusively serve B2B partners worldwide. Kindly note that our products are not available for the domestic Indian market, and we do not handle retail inquiries."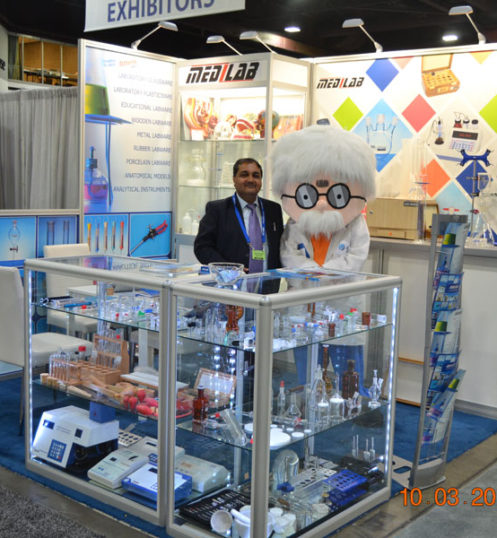 We have successfully established MEDILAB, as a prominent player in the field of scientific research and educational laboratory products. Renowned for our unwavering commitment to quality, reliability and ethical business practices since 2003, we stand as a beacon of integrity.
Our extensive product line encompasses laboratory glassware, plastic labware, porcelain labware, metal labware, microscopes, biology models, general lab instruments, and more.
We take pride in our expertise in the manufacturing of Lab Glassware, meticulously manufactured under strict quality procedures and calibrated to ISO/DIN/USP standards in our in-house calibration lab.
Beyond our standard products, we offer customised solutions, bulk supplies, and OEM solutions to meet your specific needs.
We at MEDILAB continuously strive to provide quality products, delivering to the expectations of our customers.
MEDILAB has been exporting a comprehensive range of Scientific & Educational Laboratory Equipment including Laboratory Glassware, Plastic Labware, Metal Labware, Porcelain Labware, Biology Models, Physics Lab Equipment, Microscopes, General Labware, and Accessories
MEDILAB also undertakes customized product development, Bulk Tenders, and OEM Supplies.
We shall be glad to understand your laboratory requirements better, serving you to the best of our abilities.