MEDILAB is a renowned manufacturer of superior-quality laboratory glassware and instruments with over 30 years of experience in the field. Our products are exported to over 30 countries, reflecting the trust and confidence placed in our brand.
Our manufacturing unit in Ambala, India is staffed by a team of highly skilled glassblowers and technicians, giving us a competitive edge in delivering top-quality products at an exceptional value.
At MEDILAB, we strive for customer satisfaction and aim to exceed expectations by delivering high-quality products, competitive pricing, exceptional customer service, and timely delivery. Our commitment to customer delight is evident in every aspect of our business.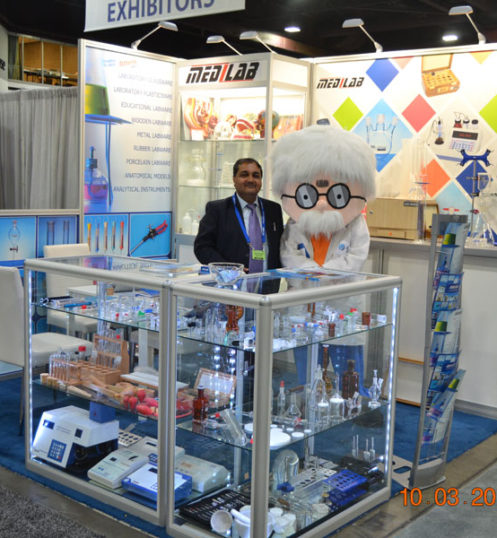 MEDILAB is a leading name in the field of scientific research and education, renowned for its transparent and ethical business practices since 2003. Our commitment to quality has enabled us to consistently export our comprehensive range of laboratory products to more than 30 countries and counting.
Our extensive product line encompasses laboratory glassware, plastic labware, porcelain labware, metal labware, microscopes, biology models, physics lab instruments, general lab instruments, analytical instruments, and more.
We take pride in our expertise in the production of laboratory glassware, all manufactured to strict quality procedures and calibrated to ISO/DIN standards in our in-house calibration lab. Our commitment to quality and accuracy sets us apart in the industry.
We at MEDILAB continuously strive to provide quality products, delivering to the expectations of our customers.
MEDILAB has been exporting a comprehensive range of Scientific & Educational Laboratory Equipment including Laboratory Glassware, Plastic Labware, Metal Labware, Porcelain Labware, Biology Models, Physics Lab Equipment, Microscopes, General Labware, and Accessories
MEDILAB also undertakes customized product development, Bulk Tenders, and OEM Supplies.
We shall be glad to understand your laboratory requirements better, serving you to the best of our abilities.